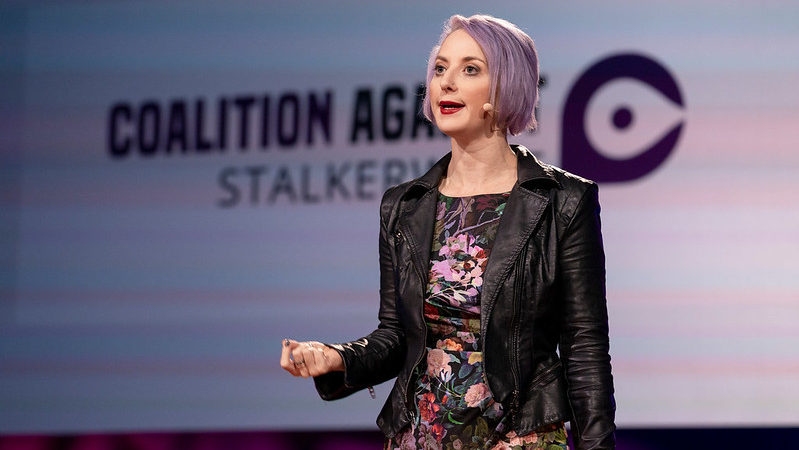 Eva Galperin's talk on the danger of stalkerware at TEDWomen 2019
In December last year, risk-takers and innovators gathered at TEDWomen 2019 to present their thought-provoking talks and catalyze ideas toward action. TEDWomen conference is devoted to the power of women and girls to be creators and change-makers.
In a session aimed at improving our relationship with technology, Eva Galperin had a chance to raiseawareness of the problem of stalkerware. As Director of Cybersecurity at the Electronic Frontier Foundation (EFF), Eva focuses on safeguarding the privacy and security of vulnerable populations around the world.
In her talk, Eva shared her story how she discovered that one of her fellow researchers was allegedly a rapist. Taking these accusations seriously, Eva researched reports from alleged victims by the attacker. Those victims were extremely concerned about their lives becoming completely ruined, as their abuser was also a hacker. Therefore victims kept silent for a long time.
As she realized the importance of this issue, Eva reached out through Twitter to offer help to any potential victims to check their devices. After receiving thousands of retweets, she turned it into a project, in which she investigated individual cases of people being abused by their partners through stalkerware. Eva clarified that cyberstalking affects all types of relationships, but equally she emphasized that overwhelmingly women suffering from sexual abuse by men who then spy on the women.
Eva warned: "What I learned is that data leaks. It's like water. It gets in places you don't want it. Your friends and family give away information about you. You go to a party, somebody tags you as having been there. And this is one of the ways in which abusers pick up information about you that you don't otherwise want them to know."
Moreover, Eva emphasized that also in intimate relationships it is important to protect one's digital private life and provided tips in her talk such as not to share any passwords. However, even when protecting devices they may be secretly hacked and stalkerware installed. Then it becomes quite difficult to find out. Therefore, Eva started to work on different actions how to protect users against this often invisible threat and how anti-virus companies and their software can play a role. This led to the formation of the Coalition against Stalkerware in November of 2019.
If you enjoyed Eva's TED talk, you may want to sign up to a Black Hat webcast on stalkerware Eva is doing on Thursday May 7, at 11:00am PST.
https://www.blackhat.com/html/webcast/05072020-stalkerware-solutions-for-mitigating-its-impact-on-privacy-and-security.html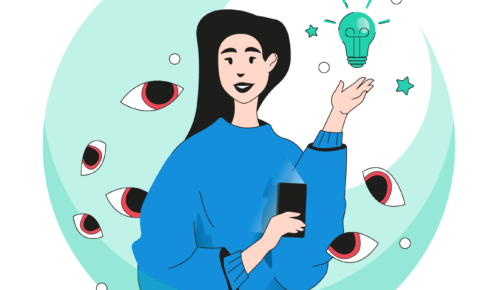 Report shows stalkerware is not declining
Nearly 30000 people globally were affected by stalkerware, accor...
Read more