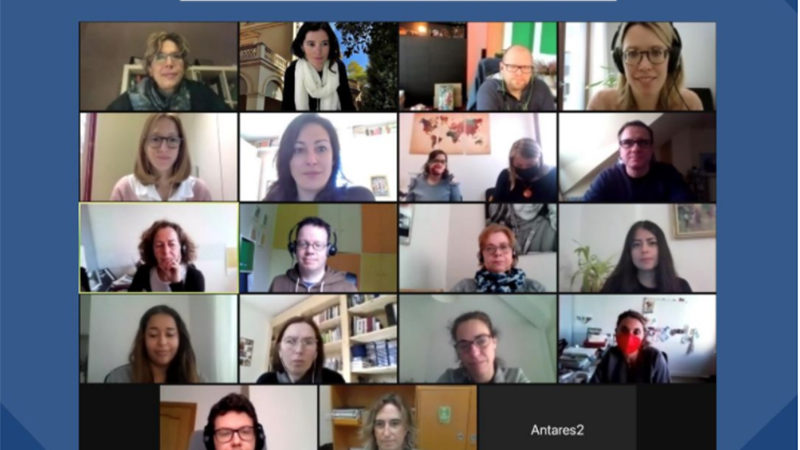 Coalition members active in EU-wide project "DeStalk"
In the beginning of 2021, a pan-European team has started to work on the EU-wide "DeStalk" project. From the Coalition Against Stalkerware there are two members involved as partners of the project team – the European Network for the Work with Perpetrators of Domestic Violence (WWP EN) and Kaspersky – while two others are members of the Advisory Board – Martijn Grooten, the Coalition's Coordinator and Hauke Gierow from G Data.
DeStalk addresses the issues of cyberviolence and stalkerware, which represent new, widespread and often hidden forms of online gender-based violence (GBV). Within two years, the European project team, consisting of major experts in gender-based violence and cybersecurity, will jointly develop content for a training and then train practitioners in victim support services and in perpetrator programmes in health and social services. The project will also train key stakeholders in regional authorities and governments to increase awareness among the general public and take action against cyberviolence.
The Coalition Against Stalkerware is glad to see that the EU has taken action to address the problem of stalkerware as the European Commission supports DeStalk by the Rights, Equality and Citizenship Programme of the European Union. Therefore, the Coalition will support DeStalk project team through sharing knowledge with all the DeStalk Partners.
To find out more about the project, please visit their website and subscribe to their newsletter by filling out the form on the site.

Australian charged with developing and selling desktop stalkerware
Last week, the Australian Federal Police (AFP) announced that it...
Read more