Partner werden
Die Koalition versteht sich als internationale Arbeitsgruppe, die für neue Partner offen ist und zur Zusammenarbeit aufruft. Aktuell gehören der Koalition 26 Partner aus unterschiedlichen Teilen der Welt an, die allesamt ihr Wissen und Know-how eingebracht sowie die Koalition gegen Stalkerware auf nationaler und internationaler Ebene gefördert haben.
Mit dem Beitritt zur Koalition erklärt sich jeder neue Partner bereit, mit der Koalition gegen Stalkerware unter anderem auf folgenden Gebieten zusammenzuarbeiten:
Wissensaustausch über Stalkerware und ihre Verwendung bei Gewalt in der Partnerschaft und/oder unerwünschter Überwachung und Missbrauch,
Durchführung von Kampagnen zur Sensibilisierung und Aufklärung der Öffentlichkeit, um auf diese Form der Bedrohung und deren Eigenarten aufmerksam zu machen,
Beisteuerung von Inhalten für die öffentlich zugängliche Website der Koalition und künftige Veröffentlichungen,
Übersetzung von Inhalten auf der Webseite der Koalition oder anderen für die Veröffentlichung bestimmten Ressourcen,
Sammeln von Informationen über bestehende rechtliche/ gesetzliche Rahmenbedingungen in Bezug auf den Missbrauch von potenziell unerwünschten Technologien, die ohne Einwilligung des Benutzers eingesetzt werden,
Teilnahme an einem Mechanismus der gegenseitigen Bereitstellung von Beispielen für Stalkerware sowie der zugehörigen Metadaten, um die Erkennung und Eindämmung zu verbessern,
Zusammenarbeit bei der Entwicklung von allgemein gültigen Definitionen und Erkennungskriterien,
Teilnahme an der Entwicklung von Best Practices für Benutzerbenachrichtigungen über das mögliche Vorhandensein von Stalkerware, um der Risikoeskalation und Sicherheitsplanung Rechnung zu tragen,
Unterstützung von Beratungsstellen und Hilfsorganisationen gegen häusliche Gewalt beim Aufbau von technischen Kenntnissen und Kapazitäten
---
Sind Sie an einer Mitgliedschaft als Partner interessiert?
Dann füllen Sie bitte das unten stehende Formular aus. Wir werden uns bei Ihnen melden!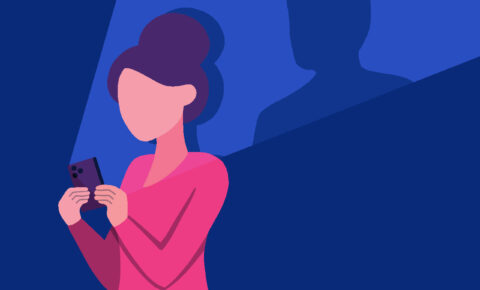 Annual Kaspersky report on stalkerware highlights the link between online and offline violence
In the third edition of "The State of Stalkerware Report 2021,...
Weiterlesen